After a battle of a 163 games in the regular season--then the best of 8 out of 14 possible games during the post season--the two teams that preserved the best for The American League and The National League have finally arrived!! Today is the day of the 1st game of the 105th World Series!!!
The 2 teams this year's series will be played by, (Just in case you haven't heard yet!) are---
Playing for The American League---A team that is not a stranger to The World Series--
THE NEW YORK YANKEES being managed by
Joe Girardi--2nd year manger for The Yankees who lead his team 103 wins,
and has the best record in all of baseball for the year 2009!
And for The National League--A team that will try to Repeat a Championship 2 years in a row--
THE PHILLADELPHIA PHILLIES---Being managed by
Charlie Manuel--Manager since 2004
and have lead The Phillies to 93 wins this year! He is the first Manager in Phillies history to have ever led The Phillies into The World Series 2 yeasrs in a row!
Game 1 is being played in The Bronx, NY. Game starts at 7:30 PM!
The starting pitchers are
For The Yankees--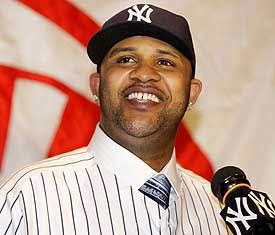 CC Sabathia
For The Phillies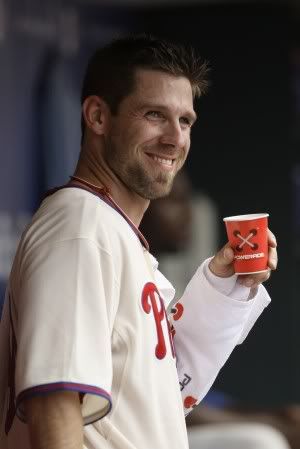 Cliff Lee
(A little trivia--Both of these starting pitchers were once teamates on The cleavland Indians!)
So who will cheer for The Phillies? And who already knows that The Yankees are going to win this one?